Nail Salons Ellicott City, MD – Reviews for Koi Nails
Your complete satisfaction is our greatest consideration. We provide a variety services to help keep you healthy and looking great. While we are proud of the quality services we offer, we're even prouder that our clients agree. They've given us excellent feedback and reviews.
Whether it's our quality, friendly service or the honesty and value we bring to every interaction, our clients love us an have spoken up about our:
Friendly, knowledgeable, talented staff
Clean, Modern Environment and Atmosphere
High Quality Products
Attention to Details
Easy and Accurate Online Appointment Booking
Check out what your friends and neighbors are saying about us.
User Reviews
The person icon

indicates that the reviewer is an employee of SuperMedia LLC. SuperMedia operates and sells advertising on Superpages.com. The views expressed in reviews are the opinion of each respective reviewer and do not necessarily reflect the view of SuperMedia.

Dec 4, 2014
There are no words to express the awesomeness of this place. Professional, Friendly, Fun, Relaxing, Exceptional Service. They go far and beyond any salon I have ever entered. It is well worth the drive from where ever you might live. You can even schedule your own appointment on line. So convenient and easy. Try it, you will never go back to any other salon.

Nov 14, 2013
by anonymous
Best manicure I've had in a very long time. Very, very clean with a great professional and courteous staff. Love Koi Nails!

Oct 3, 2013
by anonymous
I love this salon, professional, courteous, patient and really good at what they do. Keep up the good work.

Jun 19, 2013
by anonymous
Ihave been to many nail salons in the Ellicott City area and this one is the Best! It is clean and the staff is experienced and friendly. The service is outstanding! I have recommended this salon to my daughters and sisters and they all have loved it.

Apr 24, 2013
Love, Love, Love Koi Nails…. They always make you feel welcome… My nails are always perfect when I leave.. Super clean!!!! Highly recommended Koi… the Best in Ellicott City!! Jenni

Apr 22, 2013
This is the BEST thing that has happened to Howard County!!! Ladies, we all know there are tons of nail salons that would like to earn out business. Please know that this salon is where you want to be. Tia, Tiffany, Jenny and the newest addition to their staff Bertha are ALL wonderful. They are attentive to your needs, provide phenomenal customer service and you are always happy when you leave there, not to mention how much fun it is to visit the salon. I HIGHLY recommend giving Koi Nails a try……YOU WILL NOT BE DISAPPOINTED! Trust this coming from someone who is VERY picky about cleanliness and customer service.

Mar 12, 2013
by anonymous
I love this place, I've been to many salons over the years and this one takes the cake! Excellent customer service, very attentive to your needs, amazing at what they do and its such a fun and relaxed environment. Tiffany is hilarious and super sweet!

Jan 17, 2013
I LOVE Koi nails. The salon only recently opened. It is always clean, and the staff are professional and super friendly. Tia and Tiffany are who I've been to and highly recommend both technicians.

Jan 16, 2013
by anonymous
Love this nail shop.. they are AMAZING … no matter who does your nails you leave happy and glad that you came… Can't wait to go back… Tiff, Jenny and Tia are awesome people..

Jan 15, 2013
by anonymous
This is the best nail salon! I have been to many nail salons and this one is the best by far. Jenny is great!!

Jan 7, 2013
I love, love, love this place and the people who work here. This is truly an oasis in what was the desert of where to get your nails done in Ellicott City! The shop is clean, people are SUPER accommodating, and they create an atmosphere of fun which is quite rare as well. Online appointment scheduling is THE BEST!

Jan 2, 2013
by anonymous
I really enjoy coming to this salon. It is about a 30 minute drive from where I live but it is worth the drive! I have had my gel manicures done by every technician at the shop and they have all turned out great. This salon is clean and the staff are friendly:o) I never write reviews but they deserve it! Keep up the great work!

Dec 17, 2012
by anonymous
Fabulous facility and service! I routinely recommend Koi Nails to others and have never heard of anyone being disappointed. Fresh new equipment and such a wonderful staff! You will always leave smiling 🙂 The staff is meticulous with their work and take their time with each customer. I am so glad to have found Koi Nails!

Sep 30, 2012
by anonymous
I consider myself a harsh critic and would not give credit nor recommend a product or service if it did not warrant it. KOI nails got my vote!! In a time where many businesses give cheap quality product or service for premium price, KOI nails is the exception. Here's why. It was truly a wonderful first time experience at KOI nails. In fact, it is the best manicure i've had so far in my three years in MD; great workmanship … two thumbs up. Good price; two thumbs up! The salon in very clean… two thumbs up! The technicians made me feel very comfortable by refraining from speaking in their native language, not speaking on cell phone while working with me, and did not keep me waiting; two thumbs up for professionalism. I would definitely revisit this nail salon. And if you're wondering that I was paid to write this review or that I am a staff member, I'M NOT. I just happened to stumble upon this nail salon and was extremely pleased with the quality of service and the price.

Sep 21, 2012
by anonymous
Wow!!! If you want it done right you have to go to Koi Nails. Not too many places that no matter who your tech is, your manicure and/or pedicure is going to turn out right.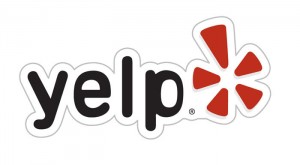 Best new spot
Excellent customer service. Gel nails and pedicure turned out great. Just got them done today and have received numerous compliments tonight at dinner. Elliott City and surrounding areas go check them out. Fabulous!!!
Quality Excellent
This nail salon has to be the best I have been to in years. They are alwasy personable when you enter. Fast. Makes appointments and are there to help you with them. I just got my nails done for a wedding and they looked fantastic. I would recommend them to everyone one that I know and I will continue to keep coming back.
We guarantee your experience here to be an exceptional one, where you will not feel rushed or just another customer; but a valued repeat client. We welcome any feedback to help us improve. Comments? Suggestions? We would love to hear about your experience.